How To Write A Critical Analysis Essay
Writing a critical analysis essay is integral to studying processes at higher learning institutions. And although students often may consider it challenging and tedious, by incorporating the right approach, they can get high from the process and reach impeccable outcomes.
Since the primary goal of such an essay type is to evaluate and explore objective points, a scholar should use key critical analysis components like essential reading, thinking, and writing. Still, how to write a critical analysis essay of a roaring success, and what academic practices are best to apply? This step-by-step tutorial will cover everything in detail, from general critical analysis essay guidelines to practical writing tips. So let's get started!
What Is a Critical Analysis Essay?
Sometimes students get confused about 'what is a critical analysis essay', which may make the overall paperwork unsuitable. That way, before starting to craft an essay, the core task is a profound understanding of this work type.
Critical analysis means in-depth exploration and assessment of another person's works or ideas. So creating a like-kind essay implies the essential unity of critical thinking, reading, and writing while entirely focusing on an author's thesis statement. Throughout the work, you must add proofs or logical arguments that may agree or disagree with the analyzed work.
Topics to analyze may differ and result from your preferences, provided no specific writing restrictions. For example, you can choose any book, movie, study, business process, TV program, and even blog.
What is the main purpose of writing a critical analysis essay? It highlights a particular known or unknown subject to readers by clearly describing a fundamental cross-cutting thesis and objective along with your thoughts on the topic. Since critical essays are serious academic papers, they call for a deep writing approach. That is to say, a well-defined structure, credible references, and other author works you link to should be included here.
Another crucial moment to keep in mind is that a critical analysis essay exposes only your point of view on the topic, but not the topic itself. So try to provide a brief description of what you are going to write about. The balanced way of informing positive and negative qualities with sufficient supporting evidence is also no less essential.
How to Start Writing a Critical Analysis Essay?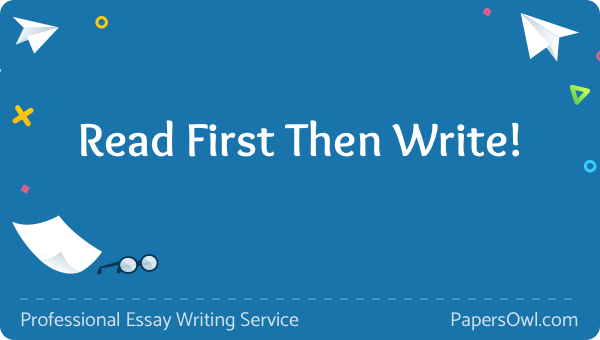 As with any other work, the most complicated is to begin the process. Therefore, whether your critical analysis paper will be prosperous depends on the way you set it out. So, how to start a critical analysis essay properly? Cane to the following guidelines:
Be sure to showcase and reveal knowledge on a subject/topic by giving relevant and supporting arguments to prove your point of view.
Craft an analysis according to overall established requirements, structure, and format so that people tangential to critical analysis can effortlessly read it.
The first point directly equals the writing preparation. To be more precise, students or scholars must handle much information, namely research, bibliographies, and media formats, to further critical thinking performance. You won't be able to come up with valuable ideas and generate reasonable arguments by skipping this pre-step.
One more crucial moment is the critical essay outline is pretty demanding. So if you want it to bear fruits, collect all the requisite information on the topic, and highlight your thoughts with supporting proof.
The critical analysis essay structure impacts how readers perceive it. So, the more well-thought-out and properly organized it comes, the higher readable and understandable it is for consuming. The skill here lies in conveying considerable academic-complex information in the most straightforward and accessible as possible. It involves the right structuring of thoughts from a thesis statement, a brief introduction, and following body paragraphs to a conclusion. In this way, readers might trouble-freely comprehend the text due to its structural clarity and plainness.
Steps to Writing an Excellent Critical Analysis Essay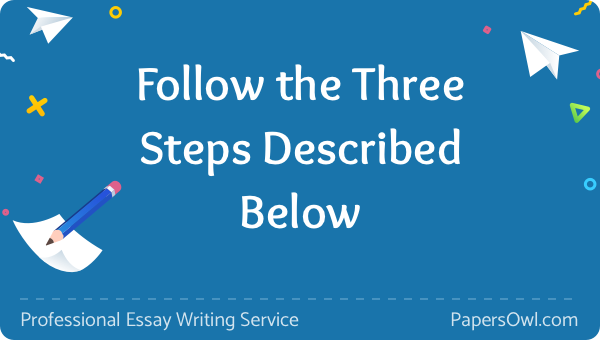 Before creating your paper, it is worth evaluating and analyzing the work you target writing with all its strong and weak points. Make sure your thesis statement embodies the core opinion of your essay for the upcoming support by correct evidence from a current source or secondary resources.
1. Choosing A Thesis Statement
In essence, thesis statements in critical analysis essays represent the writer's reaction to the analyzed work. Plus, opinions must be subjective to make a debatable claim possible. Therefore, scholars should keep to the guidelines below while developing a thesis statement for a critical analysis paper.
It must be proven by implementing various tools like logical and emotional reasoning. Simply put, the thesis should stand as the root of where the analysis deploys.
The primary claim has to show topical to the discussed subject.
Rely on only adequate research and trustworthy evidence via digging for sufficient information basics. It is important because a clear thesis to guide a body section results from this.
Organized thoughts and a narrow focus are the keys to success. Instead, developing ideas that cover a broad topic scope may negatively affect the entire essay's value.
2. Writing An Introductory Paragraph
An introductory paragraph should introduce your readers to the analyzed work and your insights about it. This section should consist of the original author's aim and main ideas, ending in your thesis statement. The perfect length for an introduction forms three or four sentences, but in the case of a complex critical analysis essay, it may even be multiple paragraphs.
Concentrate on crafting your introductory section captivating to grab the audience's attention and engage them to continue consuming your essay. The first sentences are decisive here. Hence, try to create them as much appealing and exciting as possible. One of the best practices is starting with a hook, like a rhetorical question or a bold statement.
3. Organizing The Body
Write the body section referring to the primary points stated in the introduction. Typically, there are two to four paragraphs across the essay, but you can put more or less depending on the received work's guidelines.
Each paragraph must address a single idea. Begin by stating the opinion in the first sentence, and then provide examples from the analyzed work to support it. It would be ideal to incorporate quotes to prove your claims, but remember to apply the proper citation format to any used quote.
Besides, you should talk about different things within separate body paragraphs. Be sure to give supporting evidence with contrasting points of view. The well-crafted paper structure is critical here to present facts and the overall research. So take time to outline the rough paragraphs amount and the order of information to expose.
4. Concluding the Analysis
Last but not least is a conclusion. This ultimate part has to restate your perspective built on the statements in the body paragraphs to drive your critical exploration to a natural stop. It will involve similar content to the introduction, but the way of expression must differ. Two to four sentences are mainly enough, but a more complex critical analysis requires a few paragraphs to conclude.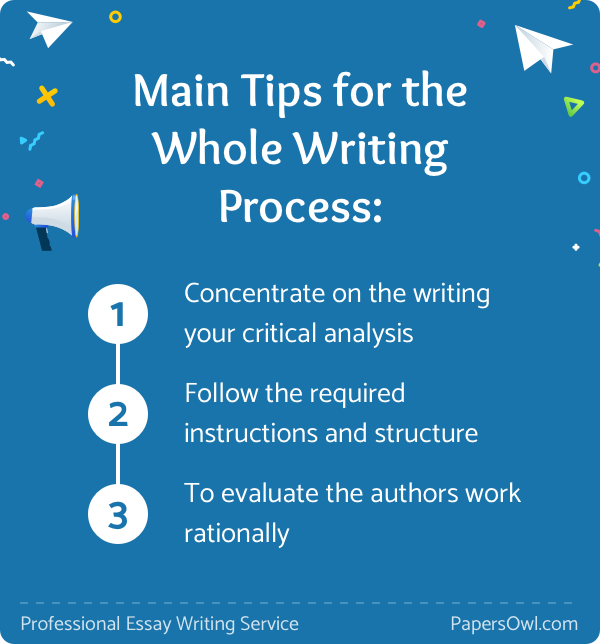 How To Format A Critical Analysis Essay?
No doubt, the critical analysis essay format is no less significant than the content. So, how correctly you adjust the format to the subject and research decides the final outcome.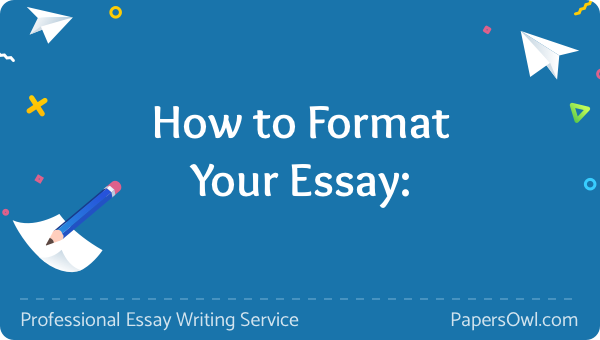 Basically, before going to the point, try to give your readers background information for a clear vision of what your paper will discover. Omitting to mention such things as title, author, publication data, and the essay purpose is unacceptable. Then the thesis statement comes, where you must reveal why you selected the given topic and what you would like to prove or refute.
After that, create a summary to illustrate that you are deeply aware of the topic and the work under analysis. For those who still don't understand how to write a critical analysis, it has to be the author's own interpretation and assessment of the explored source. Precisely, it puts the part of presenting critical analysis resulting from the prior essential reading. How to perform analysis directly hangs on the information component highlighted in the body. Here belong such elements as illustrating how all sources function, considering the style of said source, how efficient it was, and how it drew the target audience's attention.
The final step you can't do without is an appropriate conclusion. To sum up, restate the thesis while adding final thoughts and considerations. That is to say, all valuable ideas and viewpoints, along with small extra details, should be summarized. This last part is the perfect place to reveal all positives and negatives, the chosen topic's present-day significance, and why it was picked to investigate.
Such a distinct outline will highly facilitate writing a critical analysis essay process. That way, detailing and proofreading will flow swiftly and smoothly, and you will eventually reach an impeccably crafted academic paper.
Critical Essay Structure
Every scholar faces the issue of how to write critical analysis essay structurally flawless. Bear in mind that this paper type has a strict framework to follow, consisting of an introduction, a body section with arguments included, and a conclusion. Let's look thoroughly at these items for getting an academic writing masterpiece.
1. Introduction
Most of the success equals the way you set out the essay. If your initial sentence evokes the interest to read on, you are moving in the right direction. The opening paragraph should briefly describe a source under analysis. Plus, it is vital to expose the primary argument or thesis statement in the last sentences. In turn, writers must avoid using questions across theses and include debatable claims without fail there.
2. Body
This section is responsible for highlighting the main concepts. That way, scholars should structurally divide a critical analysis essay into separate paragraphs, each representing an individual idea. At the same time, provide different facts and evidence within all segments, but keep the overall connection between them and the general topic. That's why gathering information via essential reading from varied resources, and related media watching is critical. Another tactic to attract the audience might be revealing any gaps or contradictions between the same author and topic. But scholars should try to present and uncover their viewpoints as clearly and proficiently as possible to convince readers.
As for the body content, innovative and unique approaches with verbal diversity and well-structured sentences are a must. Incorporating quotes and citations will also display your topic expertise and deep exploration background. Besides, they appear as the perfect tools to agree or disagree with the chosen statements.
3. Arguments
If you strive to get a top-notch paper, the body should have major arguments provided. So to make it with flying colors, break down the thesis statement into single subsections and exhaustively discuss each sub-thesis. After that, writers must concentrate on the key essay concepts while ensuring corresponding supporting details. In practice, good critical analysis essays must implicate topic-related real-life examples and adequate explanations.
4. Conclusion
A relevant closing paragraph should summarize the paper's central idea and crucial insights to remember. Pint out the importance of the illustrated topic as well as the thesis statement, but including new evidence in this section is unacceptable. Conclusions have to be crafted in a brief and concise manner to complete the work academically good-looking. In other words, students have to bring the paper to an exceptional closure by restating the thesis.
The golden rule while writing a critical analysis essay is to give yourself time to create. It results from that the paper requires multiple stages of content polishing and attaching new information before publishing the ultimate piece. So getting flawless academic writing takes making drafts on each part to later revising and proofreading.
Writing A Critical Essay: Manner, Sources, Proofreading
After figuring out what is critical analysis essay and how to write it properly, let us overview some core writing practices boosting your paper:
Your work should be sufficiently convincing to make the audience change their opinion if it differs from yours. That's why mastering language and wording forms the basis. Plus, conveying from the third person will help readers understand the text more accessible, simultaneously keeping it professional.
Formal language is the only acceptable option for such an essay type. Still, your writing must be rich in grammar and contain a wide vocabulary range. Thus, the paper will stand out from the crowd and be incredibly memorable.
A profound topic understanding and solid investigation background are requisite for a critical writing author to explain their thoughts correctly and provide supporting details.
Essay writers are allowed to expose strong opinions on the topic, either positive or negative, to convince the audience of their rightness. Actually, a personal attitude towards the analyzed work is encouraged subject to support with proven facts and credible evidence. Thus, it's not enough to state that you dislike the piece – you must justify your point of view, citing reliable authors.
Scientific and academic works are the best sources to familiarize yourself with the subject under analysis because certified experts researched and tested the topic you are writing about. Besides, remember that all the incorporated sources across the essay must be in the correct format, mainly APA and MLA, alphabetically ordered.
Take your time to perfect your paper before submission. It's impossible to craft the perfect work the first time. So proofreading is no less important than the content crafting process since many modifications are needed to achieve an outstanding final piece. Try to generate small paragraphs, keeping the text concise and understandable. When you need to uncover extensive information, take care of eliminating repeats.
Both scholars and students should know how to write a critical analysis essay. Although some apply for academic writing services to make it timely and of roaring success, such a skill can come in handy further. By creating a critical analysis essay, people not only advance their writing mastery, but also acquire other valuable expertise like critical reading, thinking, and analyzing. Therefore, the mind will likely go beyond tradition and rearrange, focusing on the evaluation component. This thinking upgrade can greatly facilitate students in upcoming writing assignments, as well as favor them in their future careers. So, it's better not to skip practicing critical analysis.
Was this article helpful?
Thanks for your feedback!