How To Write A Critical Analysis Essay
Writing a critical analysis essay might seem tedious and complicated, but having the right approach can result in a wonderful and effective experience. We constantly do critical analysis without even thinking about it, for example writing a detailed review of a book or a movie. A critical analysis essay provides feedback on a topic in accordance with or completely disagreement with the author's opinion, focusing on various important and detailed sections of the work and justifying our opinion concerning the tone of the paper.
In essence, this type of essay combines all forms of critical analysis such as reading, thinking, and writing.
If you want to write a critical analysis with quality resources and the right academic approach, below you can find the general guidelines of a critical analysis essay to start writing to your full potential, including basic information, useful examples for each section, a step by step guide and many more.
What Is a Critical Analysis Essay?
If you were assigned to do a paper and are wondering what is a critical analysis essay, this section will clarify all of your doubts.
A critical analysis essay is a combination of critical thinking, writing, and reading, along with a full focus on an author's thesis statement in addition to supporting evidence and logical arguments that can agree or disagree with his or her work.
Topics for an analytical essay can vary from books, films, movies, studies, and more because the guidelines can be applied to any subject that can be critically analyzed. You can even write a critical analysis of a blog or news website where an opinion stated does or does not align with your thoughts or way of thinking. By leaving a detailed comment, or going further with an informative and evidential email, you are doing critical analysis.
The purpose of a critical analysis essay is to expose a subject that may or may not be known to readers, where the main point and purpose are explicitly described, as well as sharing your point of view on the topic. Because it is a serious paper, an academic and formal approach is required, along with well-researched references and other author work where your paper will be based off. Another important consideration relies on the amount of description on the topic itself, a critical analysis essay focuses solely on your opinion on a certain subject, rather than the subject itself, so keeping a general but brief description of what you are going to write about is recommended. Spending time reading and researching will ensure a great outcome.
Make sure you have enough supporting evidence to write a good critical analysis paper that can be aligned with your arguments to form a coherent essay, even if you have a different opinion on the topic or an author's work.
How to Start Writing a Critical Analysis Essay?
If you want to know how to write a critical analysis essay step by step, here are the fundamental guidelines you must follow to write a professional academic paper. A critical analysis essay outline has two main components:
Demonstrating and exposing your knowledge on a subject or topic by providing rightful and supporting evidence to back up your thesis and point of view;
Writing a critical analysis essay with general established guidelines and structure that anyone who has an understanding of what a critical analysis is can read without problem.
The first component refers to the previous step a student or writer must do before the actual writing itself. This requires a good amount of bibliography, visual pieces, and other forms of information that can be critically read and analyzed to later start the critical thinking procedure where your ideas, point of view, and argument are created. It is essential to understand and know an author's work, thesis or argument before you start writing anything. The essay writing process should compile all of the information acquired on the chosen subject, your opinion, and supportive evidence, always following a critical essay outline.
These two elements are the key to answering the question of how to start a critical analysis essay and comply with a proper critical analysis essay outline.
Carefully organizing the structure of the paper will ensure a great and unproblematic reading of the exposed work. A vital part of this kind of essay is to rightfully deliver information that is easy and significant yet academic and sort of complex. Choosing a thesis statement that sums up what your work will expose along with a brief and informative introductory paragraph and further body paragraphs, where each will present new and different information that readers can find useful and easy to comprehend due to the simplicity of its structure.
Steps to Writing an Excellent Critical Analysis Essay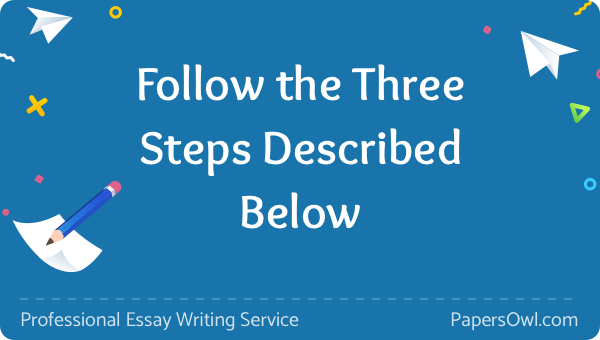 A simple and informative outline on how to write a critical analysis essay requires only three steps: choosing a thesis statement, writing an introductory paragraph, and organizing the body of the paper.
Before writing anything, you need to evaluate and analyze a work, in which you assess strengths and weaknesses (evaluate) and break down to study the part (analyze). Further, the thesis statement should express the main point of your essay to later be supported by proper evidence, such as details from a source or secondary resources.
1. Choosing A Thesis Statement
After an extensive analysis, where you break down each part, and evaluation, in which you assess weaknesses and strengths, a subject's bibliography, video resources, and more, you can begin writing a thesis statement. This should represent at first glance your point of view and how you'll write the following paragraphs (writing style) without going into further details because that's what the rest of the essay will do. A critical analysis thesis should also be appropriate concerning the amount of information acquired, this means that very complex statements that lack evidence (whether they are details from a source such as dialogues and descriptions or secondary resources like scholar books or expert reviews) are much likely to struggle with correlation with the rest of the text.
2. Writing An Introductory Paragraph
An introductory paragraph should grab a reader's attention and make them interested in what you're trying to expose. Dedicating extra time to perfect this part will ensure not only a great attention-grabber for anyone that comes across your paper but a great approach and cohesive writing too.
3. Organizing The Body
A good critical analysis essay is divided into body paragraphs that present various topics, after the introductory paragraph. Each paragraph should talk about different things that have one main goal, which is the essay's thesis statement. Here's where the supporting evidence will appear along with details and contrasting points of view. It is very important to carefully structure the paper to properly present facts and the overall research, so taking time to plan roughly the amount of paragraphs it will contain and the order of the information to be presented.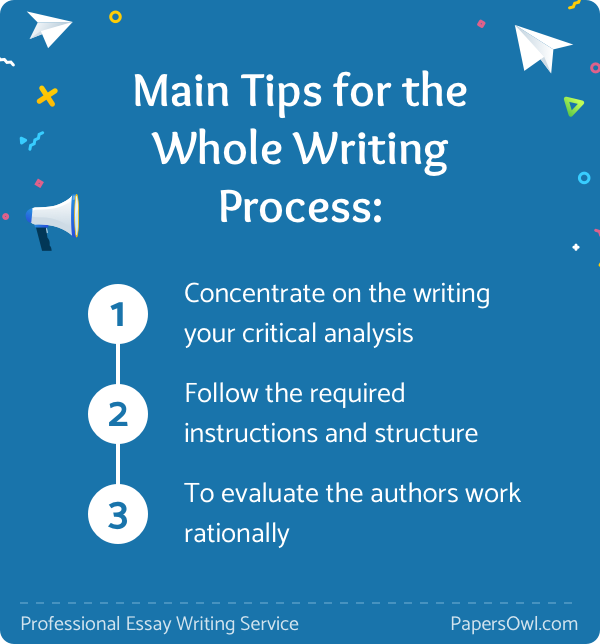 How To Format A Critical Analysis Essay?
If you're searching for how to write a critical analysis, here's a critical analysis essay format that you can adjust to your topic and research.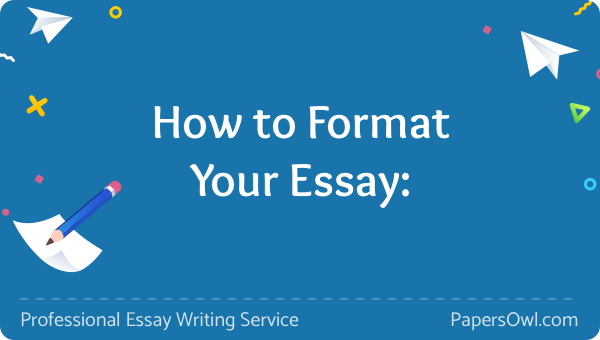 To begin, the most important part before driving straight to the point is to provide the reader with some background information, so that he or she can have an idea of what your paper will be about. Title, author, information about the publication, and the purpose of the essay are vital to include. After this, the thesis statement should be written to explain why you chose that topic and what you will try to prove or deny.
Further, a summary to demonstrate your understanding of the topic and about the source should be included to later begin the critical analysis part of the paper. For students asking how to do a critical analysis, it should include an interpretation and evaluation of the work done, meaning that this is the part where the critical analysis will be presented based on the reading done prior. How to write critical analysis relies on some important pieces of information that must be included in the body such as explaining how all sources are organized, discussing the style of said source, how effective it was and how it appealed to the target audience.
The essay should conclude with a proper critical analysis conclusion, where the thesis is restated and final thoughts and considerations are added. Summarizing the ideas and points of view that your work exposed as well as some small extra details. In this last part, it would be ideal to explain the essay's strengths and weaknesses, the importance of the topic chosen, and why it was decided to be investigated further.
This outline will come in handy to write an essay quickly, and later begin the detailing and proofreading process to achieve an academic piece that can be presented and taken seriously.
Critical Essay Structure
Most critical essays follow a standard structure consisting of an introduction, a body, and a conclusion, in which each of these is subdivided or has several pieces as well. Below there's a critical analysis essay example that can be followed to ensure an outstanding piece.
The introduction should explain briefly what the essay is going to be about, and have a thesis statement, in which the writer will expose their opinion on the topic or why it was chosen. The thesis statement can only be written if the writer has fully understood an author's work or point of view completely. It is very important to research a lot to find more information about the subject to come up with a proper statement worthy of an academic approach. This also means that evidence must be brought to back up that thesis statement throughout the paper as well.
As for the body, a writer must divide their work into several individual paragraphs that present different facts and evidence but that have an overall connection between each and the overall topic. That's why is vital to read a lot and use other means and resources to acquire information; finding any gaps or contradictions between the same author (or authors) or topic can be interesting to describe in the essay as well, but the writer should always try to convince readers about the certainty of their point of view, always trying to present it and expose it most clearly and professionally possible. The body of the paper must contain innovative and unique approaches, with different words and structured sentences. Including quotes and citations are a great way to show in-depth background reading content, and to explain why you agree or disagree with the statement chosen.
A critical essay conclusion should sum up the main idea of the paper and essential insights that have to be remembered. The importance of the topic displayed throughout the work should be remarked as well as the thesis statement; conclusions have to be written briefly but with a sense of closure to finish the paper in a good-looking and academic way. What's more, your conclusion should proudly state your thoughts, so try avoiding writing it as if it were an apology.
Remember, it takes time to write a critical analysis essay. There are many stages of polishing the writing and adding new information before delivering the final piece; it is recommended to write a few drafts to later collect every part and start revising and proofreading the work.
Writing A Critical Essay: Manner, Sources, Proofreading
There's no special requirement to write a critical analysis essay, the only thing recommended is to follow a certain structure. When it comes to presenting the topic and overall information, there are a few manners that should be followed such as keeping the writing professional (commonly in the third person) but easy for others to understand. A formal language is the only acceptable choice for this type of essay, which should be rich in grammar and have a wide range of vocabulary as well. Further, the writer must be familiarized with the information to properly explain his or her thoughts, as well as the supporting evidence and other things. An essay writer has the liberty to expose either a positive or negative opinion on the desired topic, but it must be done in a clear and supported way, with proven facts and general research.
Scientific and academic sources are the most frequent choice for a background reading on a critical analysis essay because it has certified professionals that researched and tested the topic you are writing about. At the end of the essay, all of the sources used must be included in the proper format (APA and MLA are the most used), in alphabetical order.
Before submitting your paper, make sure to spend some time reading and perfecting it. Writing a critical analysis essay takes time and many modifications to achieve a final piece. The proofreading process is as important as doing the proper research and writing every paragraph. Keeping the information easy to understand but with accuracy, meaning that the paragraphs should not consist of three individual sentences but shouldn't be too extensive, or in the case that they need to display a huge amount of information, it should avoid repeating it if it's unnecessary.
Each student should know how to cope with critical analysis. Many of them use academic essay writing services to do this assignment fast and save time. A critical analysis essay is a popular assignment in all educational institutions and is an important part of the educational program. In the course of writing, students not only enhance their writing skills but also obtain many other skills including critical reading, critical thinking, and analyzing. Such assignments teach students how to evaluate something. All these skills will come in handy not only in college essay writing but will be important for your future career, which is why practicing critical analysis is great for students.
Was this article helpful?
Thanks for your feedback!