Controversy Paper: against Gun Control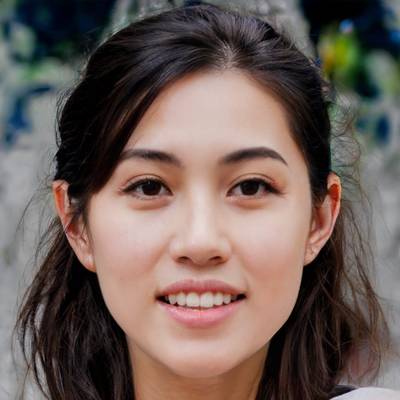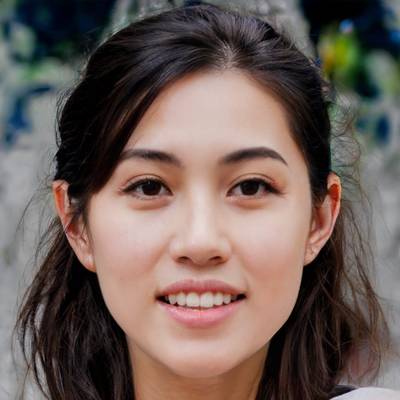 Part I
Gun control is a longstanding controversial issue in the United States, and gun ownership has been a part of American society for centuries. The Second Amendment to the United States Constitution, which states that "the right of the people to keep and bear arms shall not be infringed," is one of the most important amendments in American history. Campion et al. (2017, p. 1679) state that the country has seen an increase in mass shootings and gun violence, with many people looking for answers to the problem. Gun regulation in our society impacts many people because gun violence has brought so much fear and confusion to the conversation. The long-term effects of firearms are apparent in the physical consequence of their discharge and the community at large. This will not be an argumentative essay on gun control but rather will explore why it is necessary.
At first, I was under the impression that all U.S. states have similar gun laws. However, each state has guidelines and regulations, which can vary widely from one state to another. For example, California and Connecticut have some of the strictest laws in America, while Montana and Idaho are considered quite lax. These states do not require background checks when purchasing guns, and residents are allowed to use assault rifles. According to Hazell (2021, p. 164), the laws regarding gun control vary from state to state, with some states allowing citizens to use guns for self-protection, hunting, pleasure, and in some cases, even malicious activities.
As of late, television shows have been reporting on the severity of gun violence across the country. They have aired mass shootings on TV, such as "The Today Show" and "Dateline NBC." "First 48", a crime documentary series that films in different cities, have also been aired many times. There has been a huge spike in gun violence over the last year, and we as a nation need to ask ourselves what contributes to this increase. My thesis states that increasing gun regulations across all states may raise minor issues and inconveniences in the citizens' everyday lives, but it is necessary considering the recent high number of deaths caused by gunfire. This is not an essay about anti-gun control but rather about the benefits of well-established gun control measures.
I grew up in a predominantly conservative family in El Salvador, where my family never used or owned a gun. It is not easy to make this claim considering the civil war that took place and left countless dead. In the early 1980s, when the civil war in El Salvador started, many of my uncles and aunts were forced to migrate because they chose to avoid taking up arms and killing their own families or other innocent people. It is important to note that in El Salvador, some boys over seven years old had to serve in the civil war or were shot by the government or militia members. In addition, some girls also had to do so. Girls, women, and children were made to cook for soldiers when they took over the nation. The girls and women were often forced to please those who invaded their space in furtherance of their atrocities. My family came to the U.S. as refugees, sneaking illegally across the border. They decided to start anew in an unfamiliar country and make a living. They were brave to leave their families, but the decision was far from easy. They departed with the hope that they would be able to be together again one day.
Meanwhile, in El Salvador, children were taken from their homes and schools and placed with combat soldiers, where they received weapons and martial training. One time when the soldiers arrived at the school, a few children who were outside witnessed what the soldiers were planning and did not go to join in with it. They correctly recognized it as an opportunity to take a stand against the government and try to fight back, which made three of their young friends "disappear," never to be heard from again.
My grandparents, faced with this impossible situation, had no choice but to act friendly to the soldiers who kidnapped kids, as anyone that spoke up against them was annihilated. My grandparents owned a small convenience store, and the soldiers could profit from my grandfather's hospitality without paying him anything. My grandparents were in a hard situation and survived by making hot meals for themselves and doling out drinks to their captors. It was the only way they had access to survival. They were lucky. Millions of people died either in the war or as a result. Thousands of children were left without parents, civilians had to deal with the aftermath, and kids trained in weapons became part of the problem. Guns are responsible for 85% of homicide rates and can act as a source of extreme violence at work and school (Jeynes, 2020, p. 49).
My family has gone without personal firearms because they believe "life is more than worth it, and you should respect the meaning of life, not take anyone's". I still remember these words from my grandma, whose wisdom continues to be shared throughout a lifetime. There is no easy solution to society's problems.. It was taught at a young age that firearms were the easiest answer to problems, but this is not the real truth. Even though guns are often used to solve problems, it is important to remember that they also cause issues. Firearms have become the easiest solution for many problems ever since more people started carrying them. Violence and destruction are not good for anyone, and firearms amplify this as they can cause collateral damage (Yousaf, 2021, p. 2783). It increases the violence in communities, families, and countries and, most importantly, impacts human life.
My grandparents were subjected to violence and survived, telling how they did it without firing a firearm. They have always been an example of preventing violence in any circumstance or event. They say firearms are not the answer to all life's problems and instead need to use open dialogue to work out their issues and find a solution. I remember asking my grandfather why he never used a gun when he was in WWII. He told me, "[My] life would have been taken away by a single bullet if I had used it." Unfortunately, many humans are unwilling to accept the death of others for fear of risking their own life. My grandfather believes in living up to the set standards without compromising or harming others.
Part II and Part III
In America, we have the right to free speech, which is why people are able to share their arguments against gun control. We also believe people have the right to own or carry a gun. People in this country disagree on what regulations should be implemented to ensure firearm safety, but we are all free to share our opinions. Gun control laws regulate the manufacturing, sale, transfer, and possession of firearms by people not in the military.
Before purchasing a gun in California, you must be at least 18 years old, one of the strictest firearms policies. The state does allow persons under 21 to buy handguns, but a certified gun dealer must oversee these transactions. Despite that, people can easily bypass this process if they go to the right places. How do we know if a person is legally allowed to purchase a firearm in the state they visit? They must provide proper documentation. One component is a driver's license, identification card, California's state identification card, or a passport issued by the Department of State. The visitor must also prove that they are from the United States. They must pass the written safety test with a minimum of 75%, and there is a ten-day waiting period before acquiring the firearm.
When shopping in California, I came across a store in Fairfield called Sportsman Warehouse. The store sells a variety of outdoor gear but does not sell firearms. I saw an orange-yellow sign by the door, stating "Firearm Policy. At the bottom of the sign, read the text: "To help protect our patrons and staff, all guns entering Sportsman's Warehouse must have the bullets removed and be presented to Customer Services at the front of the store. If you plan to remove your firearm from the store, it should be unloaded, presented, and stored at Customer Service." I noticed firearms were located outside the store, so I did not enter. I kept walking past the storefront, where a crowded festival was taking place and noticed the outdoor guns on display were locked in a glass showcase. It felt as though it took minutes to observe all of the bullets, and when I finally looked up again, I saw the glass case of guns in front of me.
Despite being secured with glass showcases in the back of the store, some guns were not yet safe from theft. One of the salespeople in that department asked if I needed help. His face read "curious" – after all, I am a petite 5'1" female who often gets mistaken for a teenager. I did not say a word as I walked toward the store, feeling confident about my decision. The small smirk on his face had transformed into uneasy confusion and fear of what was coming next. I was surprised that the sales associate asked no other questions. I had never been to a gun store and did not understand how someone got into the hobby or why they would buy a weapon. I mentioned that I wanted a firearm and asked about the next step. He stated a valid and current Driver's License, Firearm Safety Certificate, and DMV car registration were all required. I showed him my driver's license; the next thing I knew, he told me it was all I needed to get was my car registration document and a small processing fee. He explained that the written test would be easy and you could get more help at the Department of Justice website. I quickly got out of a situation where I would never purchase any product from them, as the situation did not feel safe and was an example of how easily guns can be acquired.
Some people and groups still create guns and gun tracking organizations to ensure situations like the aforementioned do not lead to someone buying an illegal or unsafe weapon.t. This problem has many complexities, including where the weapons were made or acquired. Institutions like universities and schools that have armed security guards should be cautious of the origin of their firearms.
The question of where serial killers or other criminals buy their items might have many different answers. Some people believe that they sell the items on the black market; others say that they are getting what appear to be easy-find stores. Others may be done through "a straw purchase, where someone with a clean record charges a fee to facilitate the gun-buying. They serve as market middlemen, helping others avoid checks and paperwork. Some states are not as strict regarding the law and the purchase of guns, including Montana, Idaho, and Utah.
In a Pennsylvania case filed in 2006, a straw purchaser bought 27 guns, revisiting the same store 15 times in about nine months. He exchanged crack and money for weapons.
A Georgia trafficking ring bought 26 guns in 7 trips to the same store and then sold them on the streets of New York City. With no background checks, they could purchase guns from various sources and then sell them on the street. You may wonder how one person bought 27 guns from the same store. That is a valid concern because most states are trying to pass stricter gun laws in the wake of school shootings. Florida is one of them, and it needs stronger gun safety regulations. A school in Florida faced a tragedy on Valentine's Day when 19-year-old Nikolas Cruz opened fire with an AR-15 rifle, killing 17 people (Gius, 2018, p. 319). As a teenager, the Parkland shooter legally bought an assault rifle like an adult and shot dozens of people at the school he attended.
The Orlando nightclub shooting of June 2016 supports stricter gun laws in the USA. Fifty people have been killed, and more than 50 others have been injured. Many Americans now realize that these laws are necessary. A recent event took place in America. It included many victims, and the horrifying outcome meant major societal changes. It is impossible to explain what happened, but the implications and consequences have been profound. It is hard to prevent these events with no true understanding of what might cause them in the first place.
Gun rights supporters have noted that increasing guns does not necessarily mean decreasing murders. In many places, there has been an improvement in the murder rate despite the availability of guns. Researchers noticed that states with high levels of gun ownership have a higher amount of gun violence than states with moderate or low levels of gun ownership. They could not say if the number of gun owners caused the level of violence or if something else was happening that caused both, but the conflict between gun rights advocates and gun control advocates has escalated into a figurative war.
War has many different meanings and effects. It is not just a conflict between states or countries; it is also the war that leaders wage on their people through despotic oppression. This war, this battle over gun rights, is a war that has been ongoing for decades without mercy. It is a war of those who have betrayed the trust that people have put in them. It is a war of those who made weapons and directed them against their fellow citizens.
Gun control policies that need to be put forth include universal background checks and a ban on high-capacity magazines. These are currently unavailable due to legislation. However, it has not been proven that these weapons have reduced or no power in spreading crime. t Restrictions should also be laid out for the specific type of gun that is banned, like assault rifles, shotguns, etc. Timsina et al. (2020) state that background check services have been around since the 1800s. They were used to track rum sales and anything else you can think of. While some people argue that background checks are a way to track those with mental illnesses, they are also useful when applied to potential buyers.
Many people are skeptical about blaming the mental health of shooters on their background checks. If a mentally ill person with a weapon obtains access, the chance of a mass shooting goes up (Silver, Fisher, and Horgan, 2018, p. 139). Background checks should be undertaken for mentally ill individuals buying firearms. A person's drug and alcohol history can influence their behavior, so background checks are necessary to prevent problems. People who abuse alcohol or drugs are likelier to be violent than those who do not. Background checks have shown the possible ability to reduce the number of weapons in the hands of people who may not be qualified to have them.
Part IV
The Constitution was implemented to help protect individual rights and freedom from the government. It was designed as a set of rules written carefully considering how people are most likely to live in America. The Constitution is the supreme law of the land, and it protects individual rights – including gun ownership (Spitzer, 2020). It outlines what is acceptable under the watch of the U.S. government and sets out laws for us to follow, including firearm ownership. One right, in particular, is our right to maintain firearms under certain conditions. These events seem to have been partially prevented by the social norms in place, leading to the public's attitude and the United States government's policy of not forcing gun restrictions on people (Wozniak, 2017, p. 263). After these tragedies, people are probably more receptive and willing to do something about gun use. Gun control is an issue that has had a huge negative effect on people and society in general. However, the meaning of the people's right to keep and bear arms in our constitution has not changed. The rights assured by the Second Amendment allow Americans to protect themselves. It states that a well-regulated militia is necessary for a free state, and the people are allowed to keep and bear arms.
A 22-year-old man named Eduardo from Fairfield answered a few of my questions about gun control. Full disclosure, I have known Eduardo for many years and consider him a close friend. Eduardo began by sharing his stance on firearm ownership. "I do have a gun, and I do know the law," he said. "I also have enemies and feel like they could cause a lot of harm to my family or me someday. I have it not just to protect myself; that is only part of the reason." When Eduardo was 16, he began selling drugs to pay rent to help support his mother and sister, which is why he was interested in acquiring a gun. The day Eduardo bought his gun, he had a police background check. But ever since, he has been struggling with anger issues and moved out of his family home for fear that something terrible will happen (Vernick, Alcorn, and Horwitz, 2017, p. 101).
Eduardo sometimes refers to me as someone who can provide sound advice about his anger management issues, but the prescribed medicine he takes to help calm his anger does not seem to work well for him. In fact, the side effects are quite drastic – the medication helps the patient, but only if they fully comply. Missing doses or inconsistent treatment can lead to a lethal fever, or worse – the gun may take someone's life before he has a chance to calm down and react without anger. I am sure there are Eduardos across America who own a handgun and have mental health struggles. We need a mental evaluation before someone can own a firearm to ensure the safety of those around them.
The United States has a high number of guns. Hazell (2021, p. 158) asserts that despite U.S. gun ownership is the highest in the world, 22% of Americans own guns. There are also 35% more men who own guns than women. There is no definitive data on this, but many people with mental health issues likely own firearms. Many congress members probably do not know this. There are 17 firearms for every 100 Americans, and it is unknown how many people have access to a gun without psychological screening at the time of purchase. One of the main reasons gun violence has been increasing in recent years is that criminal records are loosening up, with people who do not have a history of being violent getting their hands on guns more easily than ever.
In conclusion, gun regulation is needed in many states because this nation has experienced too many incidents of gun violence in which numerous people died. We do not want to suffer any more deaths from such incidents. Congress must invest more in this country and reduce gun violence. Instead of "turning their shoulder" to the issue, they must work to make it better. More should be done for the people of America's youth. The shootings that have been happening at schools across the U.S. are terrifying to parents and children. But what can we do? Many schools are falling apart due to a lack of funding, and school safety is out of most people's hands (Jeynes, 2020, p.53). The reality is that without guns, it would be hard for the school to become such a dangerous place again. We need to begin working on changing our laws to prevent any serious issues from happening.
References
Campion, E. W. et al. (2017) "After the mass shooting in Las Vegas – finding common ground on gun control," The New England journal of medicine, 377(17), pp. 1679–1680. doi: 10.1056/NEJMe1713203.
Gius, M. (2018) "The effects of state and Federal gun control laws on school shootings," Applied economics letters, 25(5), pp. 317–320. doi: 10.1080/13504851.2017.1319555.
Hazell, P. J. (2021) "Gun ownership and gun control," in The Story of the Gun. Cham: Springer International Publishing, pp. 159–178.
Jeynes, W. H. (2020) "Gun Control," in Reducing School Shootings. Cham: Springer International Publishing, pp. 41–67.
Silver, J., Fisher, W. and Horgan, J. (2018) "Public mass murderers and federal mental health background checks: Mass murderers and mental health," Law & policy, 40(2), pp. 133–147. doi: 10.1111/lapo.12102.
Spitzer, R. J. (2020) The politics of gun control. Eighth edition. | New York, NY?: Routledge, 2021. | Revised edition of the author's The politics of gun control, [2018]: Routledge.
Timsina, L. R. et al. (2020) "National instant criminal background check and youth gun carrying," Pediatrics, 145(1), p. e20191071. doi: 10.1542/peds.2019-1071.
Vernick, J. S., Alcorn, T. and Horwitz, J. (2017) "Background checks for all gun buyers and gun violence restraining orders: State efforts to keep guns from high-risk persons," The Journal of law, medicine & ethics: a journal of the American Society of Law, Medicine & Ethics, 45(S1), pp. 98–102. doi: 10.1177/1073110517703344.
Wozniak, K. H. (2017) "Public opinion about gun control post–Sandy Hook," Criminal justice policy review, 28(3), pp. 255–278. doi: 10.1177/0887403415577192.
Yousaf, H. (2021) "Sticking to one's guns: Mass shootings and the political economy of gun control in the United States," Journal of the European Economic Association, 19(5), pp. 2765–2802. doi: 10.1093/jeea/jvab013.
Did you like this example?
9054
787
Frequently Asked Questions
What is the main argument for gun control?
The primary rationale behind gun control is its potential to avert mass shootings. Advocates of gun control contend that raising the bar for individuals with mental health problems to access firearms, it can decrease the frequency of mass shootings. Additionally, they maintain that impeding the ability of criminals to acquire firearms, can curb criminal activity.
What is a good thesis statement against gun control?
A possible thesis statement against gun control could be: "The right to bear arms is a fundamental constitutional right that should not be infringed upon, and gun control measures only serve to disarm law-abiding citizens while doing little to prevent crime." The argument could be farther developed by providing evidence of how gun control laws have failed to reduce crime rates and how they may even lead to increased violence by making it harder for people to defend themselves.
Why is gun control a controversial issue?
The issue of gun regulation sparks controversy due to the diverse and vehemently held viewpoints on the optimal approach. Certain individuals contend that stricter gun control laws are necessary to safeguard the populace, while others assert that such measures impinge upon the rights of law-abiding citizens and fail to hinder criminals from obtaining firearms. The absence of a unanimous consensus on the matter results in heated discussions surrounding gun control.